Here at CST Precision, we're always looking for ways to provide better service to customers. That's why we're incredibly excited to announce the addition of a brand-new piece of technology that can save you time, work, and money. Our in-house 3D printer is a game changer that transforms the traditional manufacturing process and dramatically reduces lead time on projects. Let's take a closer look at how it works and what it can do for you.
A Better Way to Work

Our brand-new 3D printer uses selective laser sintering (SLS) technology, which features a software-controlled laser that melts and fuses powder into solid objects. The results are superior-quality and production-ready parts and high-performance prototypes that are consistent, reliable, strong, and functional. And because the entire process is software driven, SLS technology is much more timely and economical than traditional manufacturing. This means we can reduce your manufacturing costs and significantly cut the lead time on your projects — ensuring that fully functional and customized parts make it into your hands as quickly as possible.

Using an SLS 3D printer also greatly speeds up the process of going from initial concept to prototype to design freeze to production. And that, of course, enables you to get your products to market faster. With SLS 3D printing technology, you can go from design concept to printed prototype within a few hours — something that usually requires days or even weeks to achieve in traditional manufacturing. Design modifications are quick and efficient, because they're made with the printer's software (instead of the labor-intensive manual machining work required by traditional manufacturing). What's not to like about all that?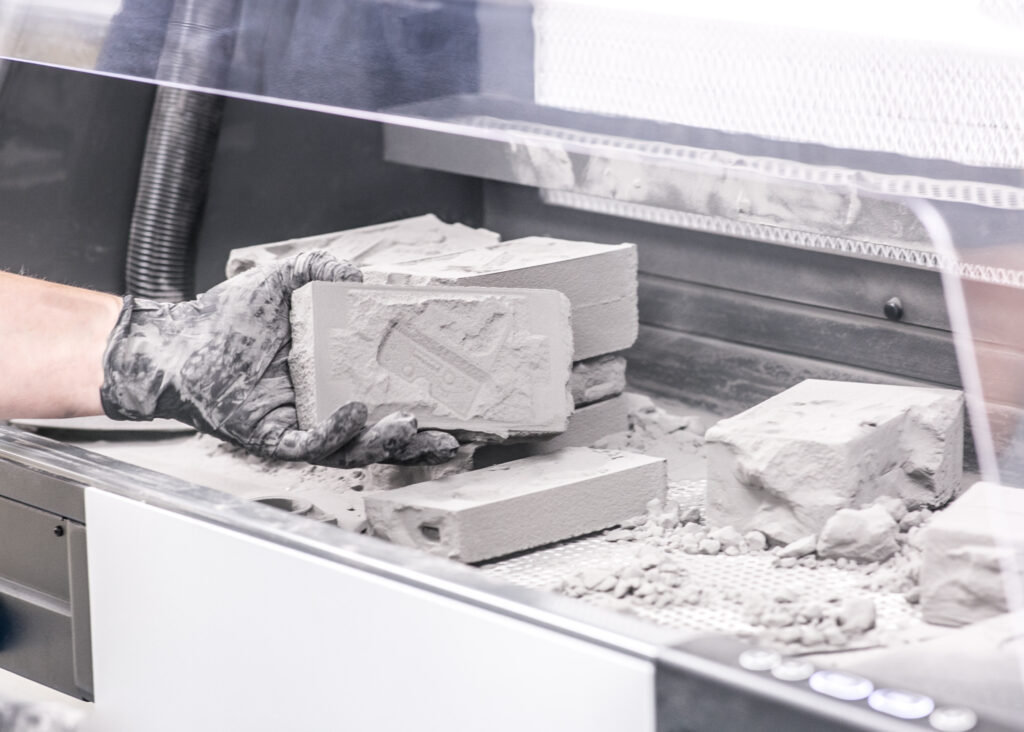 A Real Win for Clients

SLS 3D printing technology has already begun producing results and delivering benefits for some of our clients. For example, one of our clients used to have us do machining for custom assemblies made out of aluminum components. In the past, we'd have to procure the metal, laser-cut it, machine it – and all of that effort was just to produce a single component. If it didn't satisfy the customer's functional requirements, we'd have to make design modifications, go back to the drawing board, and start the whole process all over again.

We proposed a new way: making that initial prototype using our SLS 3D printer. The printer's software allowed us to create a design for the component, and eight hours later the printer generated the part. It was ready for testing just 2-3 hours after that. The client approved the design quickly and we've already produced 50 additional components for them. All of this was done in just a couple of days – that entire process would've taken 6-8 weeks using traditional manufacturing! The cost and lead time reduction that SLS 3D printing technology offered was huge. Our client saved more than 50% per unit cost and reduced lead time to market by more than 80%!

"CST Precision has been a great partner in the past few years.  A recent project transitioned from concept to production in record time.  We were able to bring a product to market quickly while also reducing costs.  Shorter development times will pose fewer setbacks and allow us to be more competitive in a wider range of markets." –Jonathon Temblador, Matica Corp.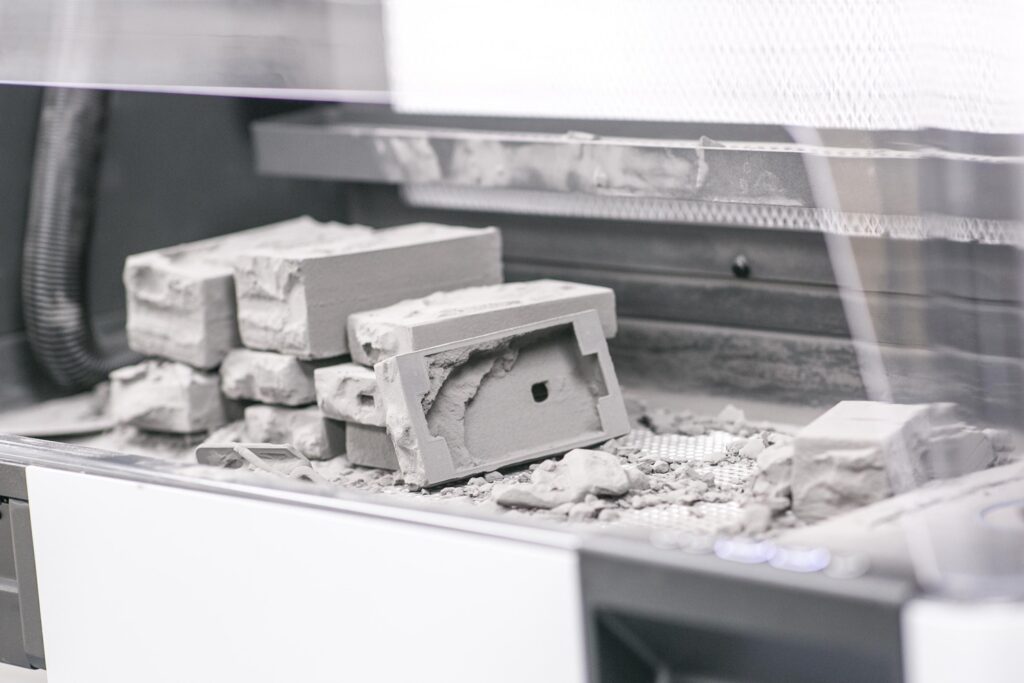 What Can We Do for You?

As you can see, having an in-house SLS 3D printer allows us to deliver gold-standard customer service. You may recall our series of posts (Part 1, Part 2, Part 3) where we explained how the "CST" in our company's name stands for combining, shaping, and transforming – three key tasks that are at the core of everything we do for our customers. Our SLS 3D printer essentially incorporates all three of these mission-critical functions into one fantastically powerful piece of technology. Want to learn more about what SLS 3D printing can help you accomplish? Contact us at info@cstprecision.com or 864-879-8165. We'd love to work with you, from concept to prototype, print to part, prototype to production, and production to supply chain fulfillment!